The proposals have been brought forward by Leeds Sixth Form College, a member of Luminate Education Group, in partnership with Crawshaw Academy, Co-op Academy Priesthorpe, and Leeds West Academy.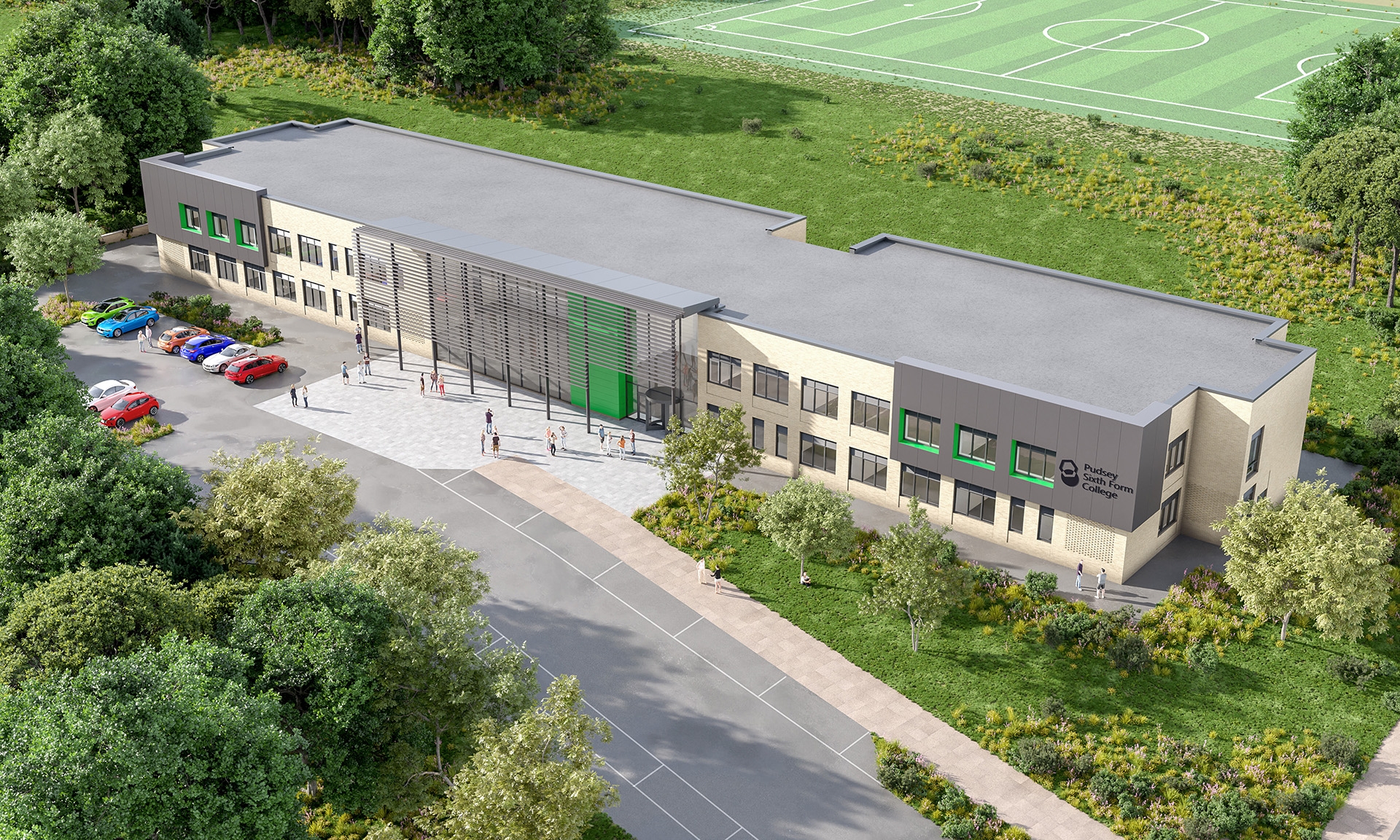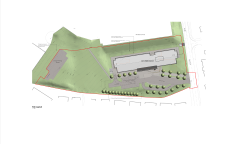 Highlights
We have continued to refine the designs we published in 2021 with the building still being set over two storeys, but now slightly lower in height and further to the north (away from Chaucer Avenue).
The building will house cutting-edge equipment and facilities, including science laboratories, art and design studios, drama and theatre performance spaces and practical rooms.
Students will have access to 26 classrooms, as well as design and tech workshops, wet and dry labs, and a dedicated dark room specifically designed for photography and space for project-based learning.
We have significantly re-designed proposed parking facilities, and much of the staff parking will now be accommodated adjacent to an existing parking area within the Crawshaw Academy site.
We will work with partners to ensure alternative modes of transport such as public transport and active travel (bicycles / walking) are promoted.
Up to 26 subjects will be on offer, including A levels, BTEC qualifications, and T Levels, which include a high level of employer engagement, specialist equipment and staff expertise.
There will be open study areas as well as quiet spaces for students to use outside of classroom time, designed to encourage independent as well as peer-to-peer learning for up to 600 students.
It will be an environmentally-friendly building committed to reducing carbon emissions, utilising renewable energy and aiming for a high BREEAM rating.
The plans will bring a currently disused site which is closed to members of the community into public use, helping to promote increased education and onward career choices for local young people.
Key benefits
Up to 600 students will benefit from specialist teachers who will offer up to 26 different subjects, enabling pathways to careers which may have otherwise been difficult to access.
With many local schools nearing capacity for post-16 education provision, a new sixth form college is needed in Pudsey to ensure that the growing population of young people can access the highest standards of education provision in their local area.
The creation of Pudsey Sixth Form College will provide the next generation with a mature environment, supporting the transition of students from school to higher education or employment.
The project will bring economic and community benefits, including the reuse of unused land space for community use.
Want to know more?
Join our mailing list to receive updates, news and information about this project.
By choosing to sign up, you will join our mailing list. You can opt out at any time.